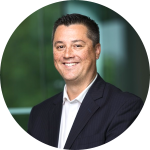 Whit Chaiyabhat
Advisory Board of Visionary Leaders
Whit Chaiyabhat, CPP, MBCI, CEM, CBCP is the Vice President and Head of Global Security & Crisis Management for Takeda Pharmaceuticals, a global Top-10 bio-pharmaceutical company. He leads a seasoned team managing global security risks, crisis management and organizational protection strategies for $30B+ annual revenue, 50K+ employees and 540+ locations in 80 countries, with global headquarters in Tokyo and US hub in Cambridge (MA).
Whit has gathered leadership experiences in international security, crisis management, business continuity, EHS, enterprise risk management, intelligence analysis, behavioral threat assessment, insider threat, protective intelligence/executive protection, and security technology programs in the public and private sectors. His experiences span various industries and organizational risk cultures including Fortune 500 companies, U.S. Intelligence Community, Federal and State homeland security agencies, aerospace/defense, manufacturing, research, biopharmaceuticals/healthcare, K-12 and higher education institutions, risk insurance and risk management consulting firms.
His private sector experiences include serving in security risk leadership positions with Raytheon Company, Washington National Cathedral, Georgetown University, FM Global and Takeda. Whit has additionally served in various security and crisis consulting roles with Booz Allen, SAIC National Security Group and Eagle Security Group in Washington D.C.
Prior to entering the private sector, Whit served in U.S. national security roles as an FBI Security Specialist (Protective Intelligence) & FBI Emergency Preparedness Coordinator, with unique FBI crisis management, national security and classified Continuity of Government (COG) program partnerships including the White House Military Office, DOJ, DHS/FEMA, ODNI, CIA and U.S. National Counterterrorism Center (NCTC). During his time with FBI, Whit also served as FBI Protective Intelligence Threat Assessment Program Manager within the FBI's Security Division. In this capacity, Whit partnered with the FBI Behavioral Analysis Unit (BAU), U.S. Intelligence Community and law enforcement agencies regarding the assessment of threats to the U.S. Attorney General, FBI Director, their Deputies and family members in support of their respective protective details.
A native of the Chicago area, Whit is an active member of various industry organizations including the American Society for Industrial Security (ASIS), Association of Threat Assessment Professionals (ATAP), International Security Management Association (ISMA), U.S. State Department Overseas Security Advisory Council (OSAC), FBI Domestic Security Alliance Council (DSAC) and continues his voluntary appointment with The Conference Board Business Continuity & Crisis Management Council. He has completed professional development programs at the business management schools of both Northwestern University and MIT. Whit resides in the Boston area with his wife Amanda and their four children.
Education:
M.Sc. Systems Engineering (Crisis, Disaster & Risk Management), The George Washington University
M.Sc. Applied Intelligence & Data Sciences, Mercyhurst University
M.A. Security Management, Webster University Graduate Certificate, Crisis & Emergency Management, The George Washington University
B.S. Occupational Safety & Health, Illinois State University