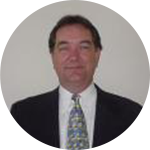 Steve Walker
Subject Matter Expert: Compensation
Mr. Walker is a Senior Partner of the Foushée Group Atlanta, Inc. He has more than 18 years in the management consulting field. He specializes in incentive plan design and implementation, salary and wage administration program development and compensation survey design and development.
In the field of compensation, Mr. Walker has managed projects in a variety of industries including; high technology, engineering services, information systems, national laboratories, energy and venture capital. He has worked with senior management to review and develop compensation programs that are designed to serve the business objectives and management philosophies unique to each organization.
Most recently, Mr. Walker has designed and developed on-line and electronic compensation survey questionnaire and report program to be used by the Foushée Group for their annual environmental, health and safety and security and compliance compensation survey's.
Prior to joining the firm, Mr. Walker was an Executive Assistant to the Vice President, Corporate Services, The Coca-Cola Company. In this capacity he managed special projects which included: budget development and review (100MM), long range facilities planning, operational support for corporate security, a comprehensive study for the purchase of new corporate aircraft and research for administrative policy and program changes. Also, he participated in the planning activities regarding the Atlanta Olympic Committee needs for the 1996 Olympics. Prior to this position he was a Senior Staff Consultant in the Human Resources/Compensation Planning, Corporate Headquarters, and developing compensation strategies worldwide.
Prior to joining The Coca-Cola Company he was a Senior Compensation Consultant for LSI Logic Corporation. While in this position Mr. Walker designed, developed and administered exempt and nonexempt salary programs, developed incentive programs, and developed policy and procedures for annual reviews for 2,500 employees.
Mr. Walker holds a B.S. Degree in Business Administration, and is a former Commissioned Officer in the United States Marine Corps. He is a member of a variety of human resources and compensation organizations.
Steve is a member of The Security Executive Council Content Expert Faculty where he helps develop strategic security services and products for Council members like the creation of the only certified salary and compensation survey for security and compliance jobs. He and Jerry Brennan, the only executive recruiter dedicated solely to security management resources, have written Security Careers to provide staffing requirements and tools for security management.