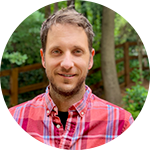 - Rob
Director of Finance
Director of Finance for the SEC, and experienced business and financial services professional with over 20 years of experience, Rob Hayes joined the SEC in 2006. He has a diverse background working for the IRS, Small Business Administration and Jackson Hewett Tax Preparation before joining the SEC in 2006. He is responsible for all aspects of accounting, receivables, payables, cash flow, investments, and tax preparation. His financial expertise in analysis and forecasting added significant business and client value during the 2008-09 economic recession and through the turbulent financial climate caused by the COVID pandemic.
In addition to traditional finance and accounting responsibilities, Rob's diversified interests and skills enable him to manage SEC eCommerce, the printing, publishing and fulfillment business, SEC's technology/acquisitions and new opportunity research.
Beyond his work with SEC, he owns a successful logistics company and Willamette Woodworks, a custom wood working business. Rob has a BBA in Finance from Kennesaw State University Coles College of Business.