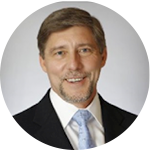 Phil Hopkins
Emeritus Faculty
Phil Hopkins retired in 2016 as the Vice President of the global security team at Western Union Financial Services where he managed team members in 19 countries with responsibilities that included crisis management, executive protection, event security, physical security, travel safety, law enforcement relations, and both internal and external fraud investigations. Under Phil's leadership, Western Union's Global Security Department was ranked among the top 500 security organizations by Security Magazine for six consecutive years. In 2013 Phil testified before the Senate Special Committee on Aging reference Western Union's fraud prevention efforts regarding the Jamaican Lottery Scam. In 2015 Phil was the Contributing Editor for Security Leader Insights for Business Continuity…Lessons and Strategies from Leading Security Professionals published by the Security Executive Council. Before joining Western Union he served as Director Executive Protection for First Data Corporation.
Prior to his private sector experience, Phil served 20 years in the United States Secret Service where he completed his career as the Assistant Special Agent in Charge of the Houston Field Office. During his career he fulfilled assignments in the Charlotte Field Office, Miami Field Office, Bush Protection Division, Washington DC Headquarters, and the Houston Field Office.
Mr. Hopkins received a Bachelor of Science Degree in Criminal Justice from Auburn University and in 2011 he completed the Wharton School ASIS Program for Security Executives. Mr. Hopkins served on the Advisory Council for the International Association of Financial Crimes Investigators and the Advisory Board for the Center for Anti-Counterfeiting and Product Protection at Michigan State University. He has been a member of the American Society for Industrial Security (ASIS International), the International Security Management Association (ISMA), the Overseas Security Advisory Council (OSAC) and the Domestic Security Advisory Council (DSAC).
In Their Own Words
Read Phil Hopkins' advice on creating a consistent employee protection program: https://securityexecutivecouncil.com/insight/program-best-practices/faculty-advisor-building-a-consistent-employee-protection-program-1849