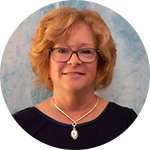 Patricia Ketchum
Subject Matter Expert: Business Finance Analysis
Tricia recently retired from a 30-year career at Fidelity Investments, a multinational financial services corporate based in Boston, MA. Fidelity is one of the largest asset managers with $2.46 trillion in assets under management. During her tenure at Fidelity, Tricia held many roles including Senior Director of Finance for Corporate Security and Risk Oversight. Here, she assisted the senior team in planning and ensuring that the security organization was well positioned to provide the firm with a top-notch security program offering information security expertise, disaster recovery, investigations and other proprietary services. Results include:
Reduced year over year operating budget by 12% through targeted analysis and forecasting
Produced annual strategic plan and management scorecards
Analysis for capacity planning to support relocations and reductions in staff
Led community of Women in Security
Following her years in Finance, Ms. Ketchum moved on to head the security communications, awareness and training program as well as serving as interim head of background investigations. Early in 2004, the need for dedicated resources in the area of Cyber Security became evident and Tricia made a move from corporate security into the personal investing side of Fidelity's business.
While in the business, Tricia owned the online security experience for Fidelity retail customers. This work included protecting the login to Fidelity's website as well as securing risky online transactions. Fidelity's model to deliver these services evolved and she then became the Certified Scrum Product Owner for digital security, leading a team of agile developers to deliver online security experiences for its customers. Results include:
$5.5M savings thru infrastructure consolidation and enhanced customer experience
Cross-functional strategy delivering 5-year product view
Reengineered workflow to reduce phone call volume by over 20%