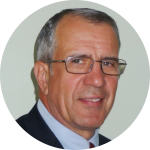 John W. Piper
Subject Matter Expert: Risk Management
John W. Piper retired from the US Secret Service in 1991 after having served as a manager of the Forensic Sciences Division and the Technical Security Division. Piper was responsible for security engineering at the White House and Treasury Department complexes, and other related facilities. His extensive background in includes program/project management, technical security, security/safeguards engineering, risk management and assessment, information security, forensic science and criminal investigative management.
Security Clearance: TOP SECRET, Q (last update—2004 by US DOE)
John was one of the senior five managers in Global Security Department (GSD) at ExxonMobil Corporation. He managed the security program for a global oil and gas company ($250 billion in annual revenues) through 83 advisors, over 500 site-security counterparts, and multiple contractors. He was also one of the senior staff responsible for development, review, and application of security and safeguards policies and best practices for virtually all aspects of security. He managed ExxonMobil security risk management and engineering projects for worldwide applications. John stewarded major projects through EM Project Management System and coordinated activities of technical specialists for technical security upgrades (2006 budget is over $150 million).
He developed and managed a system to categorize over 1350 facilities and developed security criteria for each classification category. The system was endorsed by EM Management Committee and Board of Directors. He also directed activities of over 200 security advisors and site security counterparts in 70 countries in Europe, Middle East, Russia and CIS. Based on participation in numerous risk-management working groups (government and private), Mr. Piper revised the EM Security and Safeguards Risk Management best practice in 2006 to conform to new governmental and corporate expectations. He initiated and developed the security risk management program in 1994 and have conducted or stewarded over 250 safeguards and security risk assessments, worldwide. Risk assessment scope included manufacturing facilities, exploration and production assets (including petroleum and gas), information security, executive security, and offices. He ensured security risk management alignment with EM operations integrity systems (such as HAZOPS, PHA) Developed risk management software that supports risk management projects.
Mr. Piper developed technical security specifications for EM-wide applications. This included performance specifications for command and control systems as well as peripheral devices that connect to control systems. Worked with EM Information Technology partners to adapt technical security applications to corporate network architectures. Chairman, EM Technical Security Working Group (TSWG), chartered to identify new and emerging technologies for EM applications.
John is a member of the EM Information Systems Security Committee (ISSC). He represented Global Security in this group and ensured the the application of security best practices to IT programs and projects. He is the author of the EM Management and Protection of Information (MPI) policy in 1999. The MPI policy was subsequently implemented EM wide.
Mr. Piper was Vice President of the Special Projects sector for SCIENTECH Engineering and Management Services, Inc. He was responsible for and served multiple federal government clients, most notably the Department of Energy (DOE), Department of Transportation (DOT) and the Nuclear Regulatory Commission (NRC). He managed the Safeguards and Security Program for DOE's New Production Reactor Program ($5 billion project to produce tritium), and conducted classified activities for Office of Threat Assessment. Mr. Piper managed the development and implementation of new and updated technical security systems for the Social Security Administration (SSA) and the Government Accounting Office (GAO) as well as conducting security compliance reviews at commercial nuclear power plants.
He was also project manager for five major technical security installations—work included adherence to multi-gate project management systems and work with other prime-and-sub contractors, both private and governmental. and implemented US Government information security policies relating to both classified projects and information. Maintained US Governmental standards and criteria for TOP SECRET/SCI facilities, including classified information systems.
Mr. Piper possesses a Master of Science in Organizational Dynamics. He also served as an adjunct faculty member in the Forensic Science and Engineering Departments at George Washington University for 12 years. He is Emeritus Faculty for The Security Executive Council.