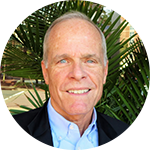 John P. Slattery
Emeritus Faculty, Intelligence Integration
John Slattery is a security consultant specializing in intelligence-driven solutions. He provides a wide array of services to diverse clients ranging from global technology corporations, cyber risk training companies and Major League Baseball franchises. John's services use innovative ways to analyze 'behavioral indicators' that lead to the development of discreet and reliable insights into risks, threats and personnel.
John supports various organizations and initiatives including:
• Information security advisory services, featuring leading-edge training solutions focused on insider threats and cyber risk mitigation
• Classroom and web-based training to public and private sector clients in detecting deception, strategic interviewing and behavioral influence skills
• Niche analytic and intelligence-enabled solutions and services to US Government, law enforcement organizations and private sector clients
• Corporate business development activities focused on federal, state and local homeland security and emergency preparedness markets and/or private sector security consulting opportunities.
John has served as a senior technical advisor at BAE Systems, a global technology, intelligence and security services corporation. He supported solution innovation through business initiatives in the realm of law enforcement, homeland security and public safety, with a special focus on intelligence integration, information sharing and analytics.
Prior to BAE, John spent more than 30 years with the Federal Bureau of Investigation (FBI), retiring in 2008 as a member of the Senior Executive Service and serving as Deputy Assistant Director for Counterintelligence (CI) within the FBI's National Security Branch. He had executive oversight of numerous CI operational support programs and platforms; he also chaired boards, committees and national-level working groups which dealt with sensitive techniques and interagency equities as they applied to FBI CI and national security operations around the world.
Between 2002 and 2006 he served extended assignments to executive-level management positions within the USIC to include Chief of the Counterespionage Group at the Central Intelligence Agency (CIA), a position mandated by presidential directive, where he led espionage deterrence efforts and insider threat mitigation issues at the Agency. John also served as a director in the Office of the National CI Executive (now the National CI and Security Center - part of the Office of the Director of National Intelligence) with oversight of intelligence community espionage damage assessment programs, among other responsibilities.
John has been featured on CNN, NPR, CBS Sixty Minutes, NBC Nightly News, NBC Today Show, BBC and WTOP Radio and has been quoted by the AP, Time Magazine, Reuters, Security Magazine, New York Times, Inside Higher Ed and Washingtonian Magazine.