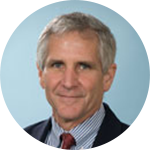 Gregory R. Niehaus
Emeritus Faculty
Gregory Niehaus is associate dean for research and academics at the University of South Carolina's Darla Moore School of Business.
He received his Ph.D. from Washington University in 1985. As a Professor of Insurance and Finance, his articles have been published in the Journal of Financial Economics, Journal of Finance, Journal of Business, Journal of Banking and Finance, The Accounting Review, Financial Management, Journal of Financial Services Research, Journal of Risk and Insurance, and the Financial Analysts Journal. His current research interests include corporate finance, the economics of insurance, corporate pension plans, and corporate risk management.
Professor Niehaus has won several teaching awards and has co-authored a textbook, Risk Management and Insurance, with Scott Harrington.
Education
* Ph.D., Washington University, 1985
* M.A., Washington University, 1982
* A.B., Kenyon College, 1980