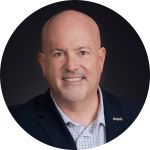 Captain Chris Schaffer USCGR (ret)
Emeritus Faculty
Chris Schaffer is a senior crisis management and global security professional with 35 years of proven experience in Fortune 500 companies and Federal law enforcement. He has extensive experience in incident management, crisis response and recovery, law enforcement and liaison, corporate security, threat and infrastructure assessments, regulatory compliance, investigations, executive protection and business continuity planning. Chris was employed in senior corporate risk management and security roles, providing global facility and vulnerability assessments, regulatory compliance guidance, crisis management, travel security and business continuity oversight in both government and private sector companies. Chris led and managed a national U.S. Coast Guard program, the Maritime Transportation Security Act by supervising the implementation of over 4,000 critical facility assessments and security plans. Chris also served as Base Commander during the nation's worst-ever environmental disaster, Deep Water Horizon, with direct responsibility for over 1351 personnel.
Additionally, Chris has served in other senior management roles, and as a senior consultant in both Fortune 500 companies as well as the Department of Homeland Security, U.S. Coast Guard Reserve where he retired after 31 years of service, at the rank of Captain (0-6).
Chris holds a Bachelor of Science in Risk Management from Florida State University, a Master of Corporate Security from the University of Houston and is a graduate of the U.S. Naval War College's Command and Staff program as well as the Darden Executive Education Program at the University of Virginia. He also holds a second master's degree in Theology from Andersonville Theological Seminary and is a member of the Phi Kappa Phi Honor Society.
Captain Schaffer's awards include the Meritorious Service Medal, two Coast Guard Commendation Medals with Operational Distinguishing Device, three Coast Guard Achievement Medals with Operational Distinguishing Device, the Navy and Marine Corps Achievement Medal, two Coast Guard Commandant's Letter of Commendation ribbons, the Global War On Terrorism Service Medal, the 9-11 Department of Transportation service ribbon and various other unit and service awards. He also is authorized to wear the permanent Advanced Boat Force Operations insignia.