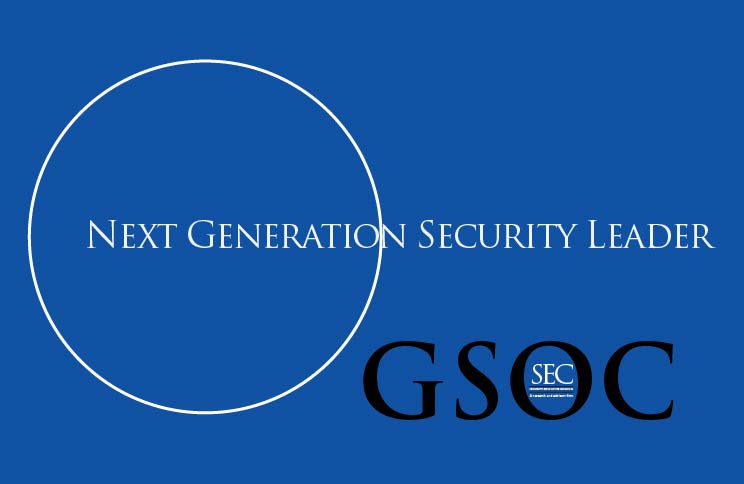 Registration Open for Next Generation Security Leader GSOC Course
May 16, 2023 –
A new 10-week online course will offer security leaders expert guidance on developing, maintaining, aligning, and optimizing global security operations centers (GSOC).
The Security Executive Council's Next Generation Security Leader (NGSL) GSOC Course is tailored for current security practitioners and university/college students. Instructors include SEC subject matter experts and current security practitioners from companies including Delta Air Lines, Zoom, Dell, Coca-Cola, Comcast, Equifax, Amazon and more.
The course will feature 90-minute modules on the following themes, which will be broadcast live and recorded for participants:
The SEC GSOC Journey
Regulatory Considerations - C4R, Privacy, and Other Elements
GSOC Service Models: Organizational Structures, Job Categories and Compensation
GSOC Concept of Operations and Master Planning
Integration 101: Access Control, Video Management, Security Force Services and Alarm Management
Risk intelligence and All-Channel Stakeholder Communications
Emergency Preparedness, Critical Incident Response, and Duty of Care
GSOC Performance and Value Metrics
The Near Future: The Value of Corporate and Cyber Security Interface in the GSOC
SEC's Solution Innovation Partners (SIP) GSOC Service and Technology Case Studies
The NGSL program was developed in 2012 to arm security practitioners with the business leadership acumen necessary to propel them and their organizations to the next level of strategic performance. The NGSL Program is the only one that connects best practices from risk theory and business processes through application and value contribution.
The NGSL GSOC course begins September 26, 2023.
Details and registration here.
About the Security Executive Council
The Security Executive Council is the leading research and advisory firm focused on corporate security risk mitigation strategies and plans. We work with security leaders to transform security programs into more capable and valued centers of excellence.
Watch our 3-minute video
for a quick overview or visit us at
www.securityexecutivecouncil.com
.
Media Contact:
Marleah Blades
Manager, External Relations
256-689-0242
mblades@secleader.com