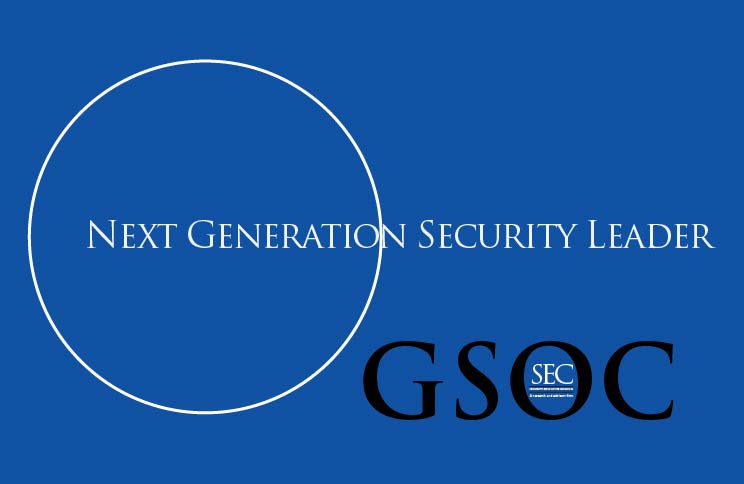 Online Course to Offer Expert Guidance on GSOC Development and Optimization
July 20, 2023 –
The Security Executive Council has announced speakers and learning objectives for its new 10-week online Next Generation Security Leader (NGSL) GSOC Course.
The course will offer security leaders expert guidance on developing, maintaining, aligning, and optimizing global security operations centers (GSOC). Each 90-minute module will be moderated by an SEC staff or faculty member and led by current security practitioners from the SEC security leader community. All speakers have experience meeting the challenges of GSOC development and operation.
Speakers include:
Alan Borntrager (Dell Technologies)
Alex Carrillo (Meta)
Kevin Cliff (Arthrex)
Mike Damiani (Takeda)
Ante Gaspar (Coca-Cola European Partners)
Mary Hackman (Visa)
Randy Harrison (Delta Air Lines)
Alan Hill (Tampa Electric)
Taylor Isabell (Amazon)
Jonathan Jaster (Equifax)
Andrew Kelly (Coca-Cola)
Dave Komendat (form. The Boeing Company)
Priyanka Kumar (Comcast)
David LaFontaine (Acuity Brands)
Ellen McFadden (Salesforce)
Nathan Mills (Zoom)
Bhavesh Patel (Sanofi)
Ed Shubert (McKesson)
Duaine Styles (Globe Life)
Jacob Valdez (Dell)
Todd Vandervort (Travelers Insurance)
Don Von Hollen (City of Calgary)
Michael Wanik (United Therapeutics)
Kevin Wilhite (Delta Air Lines)
Cathe Yusupov (Dell)
Melissa Zellner (Organon)
The NGSL GSOC course begins September 26, 2023.
Details and registration here.
About the Security Executive Council
The Security Executive Council is the leading research and advisory firm focused on corporate security risk mitigation strategies and plans. We work with security leaders to transform security programs into more capable and valued centers of excellence.
Watch our 3-minute video
for a quick overview or visit us at
www.securityexecutivecouncil.com
.
Media Contact:
Marleah Blades
Manager, External Relations
256-689-0242
mblades@secleader.com