By the Security Executive Council
If you could choose three things that would enhance your security program, which three would you choose?
In this poll we wanted to find out what elements would add the most value to security leaders and their teams. Participants in this poll could select up to three wishes.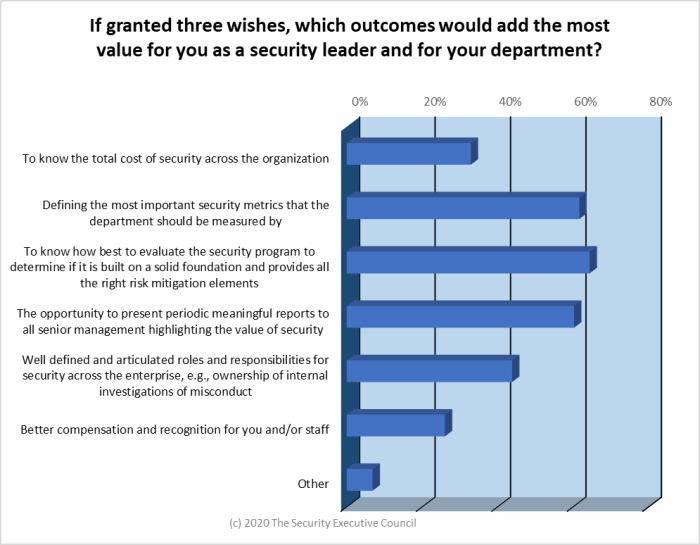 We asked this question about ten years ago and thought it would be interesting to share the results for comparison.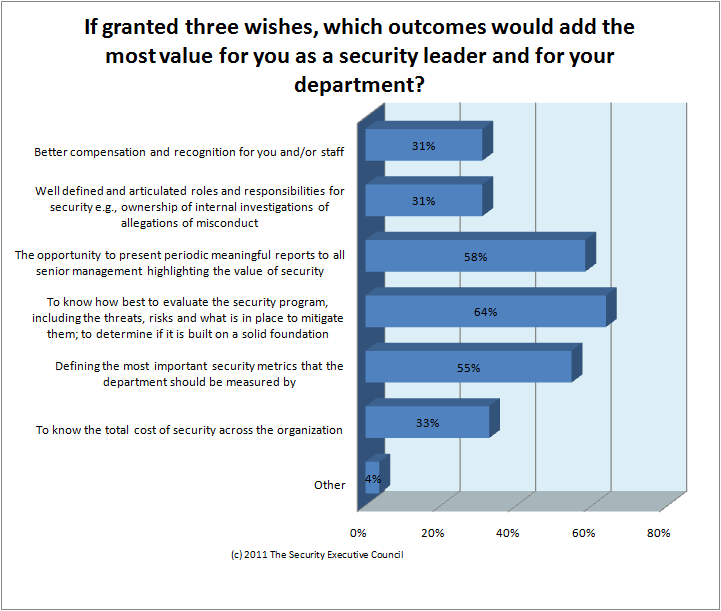 The Security Executive Council consist of security practitioners with the successful experience to help you achieve your wishes.
Click here for more information on how you can apply our services
.