Many companies have measures like speed, quality and cost to drive value, service performance, and customer satisfaction objectives. To achieve these goals, metrics need to be around the "what" and "how" of measuring program performance.
Key performance indicators (KPI) for physical security are achievable but sometimes security leaders struggle with how to approach this topic – the "how to" dilemma. To get started ask yourself few questions:
What are the KPIs that should be driving your team and program's objectives?
What content is appropriate for which constituents?
Do you want to influence an outcome or sell an idea or proposal?
Do you see an opportunity to leverage a collaboration or an improved alignment with a "hard sell" customer?
Following are some KPI samples by way of charts that might be used in executive communications. Use them to generate ideas for performance indicators your security organization should deploy.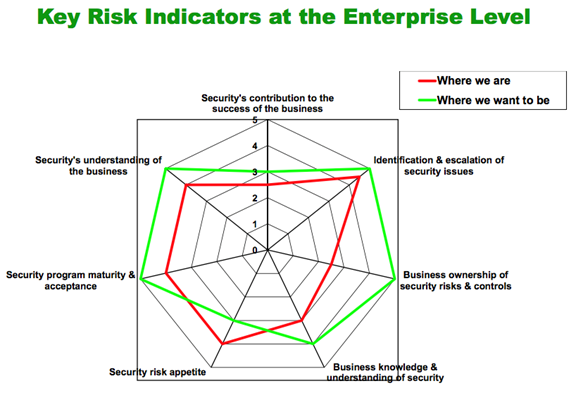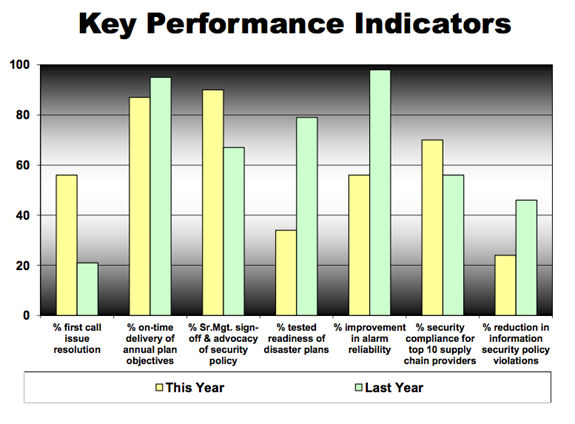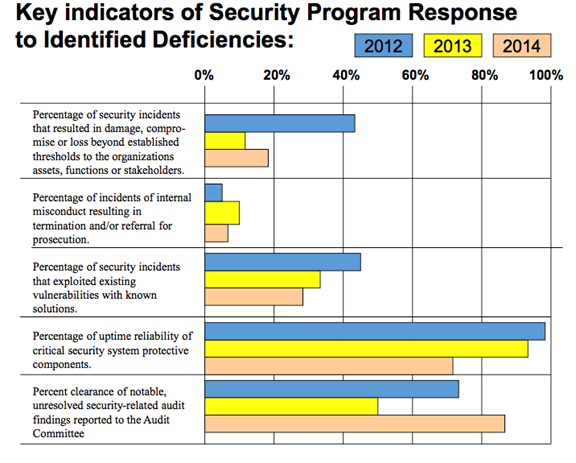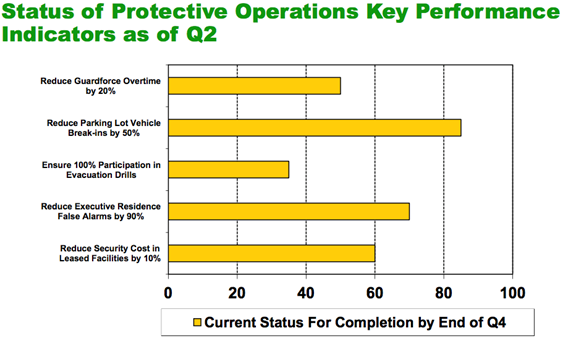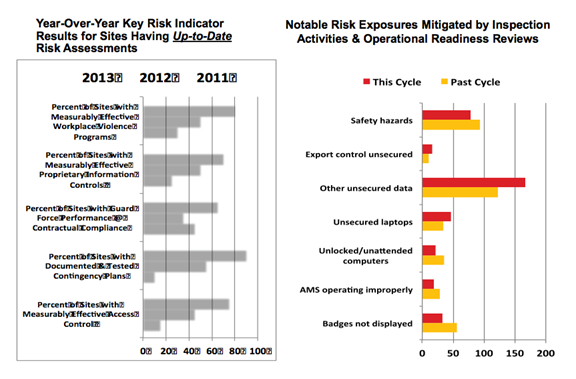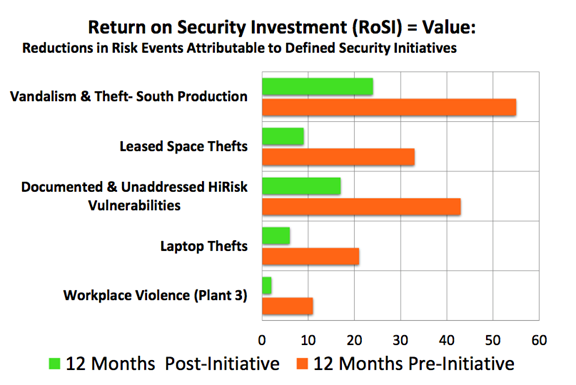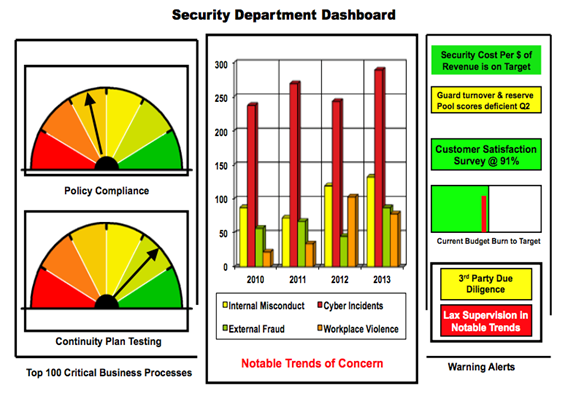 For more information on Key Performance Indicators see
Security Metrics: Measuring Performance
Watch our
3-minute video
to learn about how the SEC works with security leaders. Contact us at:
contact @secleader.com
.
Copyright Security Executive Council. Last Updated: October 10, 2017
You can download a PDF of this page below: