1. They position their programs proactively.
Have the right tools/assets/people in the right place before an incident happens
Understand the business & its needs
Pay attention to internal trends
Additional Resource:
Security Leadership: Security as a Business
2. They build the right relationships – internally and externally.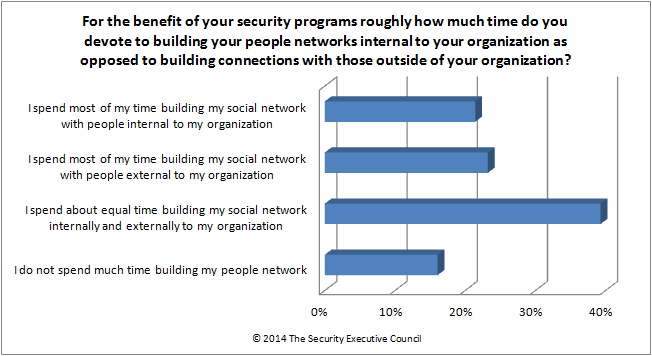 Strategic stakeholders, cross-functional team members
Peers from within and outside your sector
Public-private partnerships
Create win-wins
Adapt from others' experiences
Develop preparedness networks
Additional Resource:
What is the Most Important Characteristic of an Outstanding CSO/CISO?
3. They foster an environment of sharing and document what they learn from others.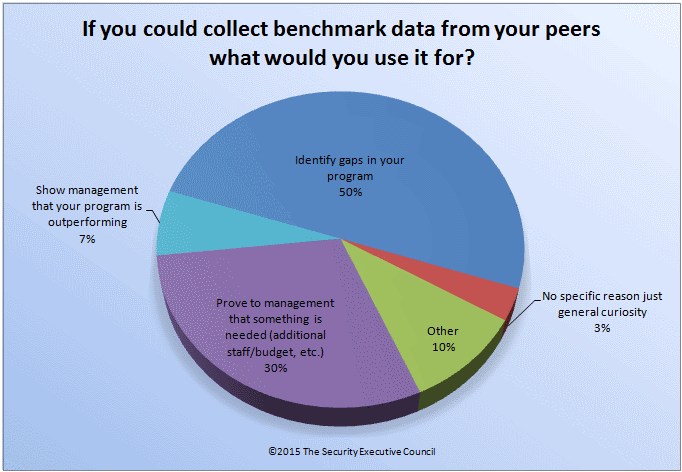 Ask for insights and viewpoints of other leaders inside the organization and security pros from other companies
Synthesize shared info into a cohesive solution
Share their own data & experience with others who ask
Additional Resource:
Finding Value in Security Benchmarking: The Current State of Comparison Research in the Security Industry
4. They continually seek new knowledge.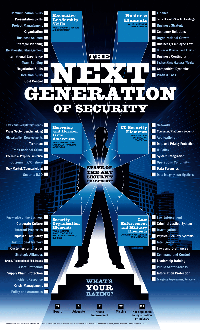 The risk landscape is always changing
Organizatons are constantly evolving
Watch what senior management is watching, including world events, business trends
Additional Resource:
Security Program Strategy & Operations: Emerging Issues
5. They focus on leadership issues.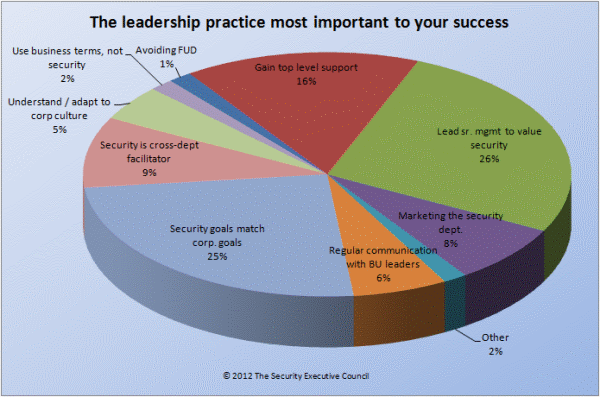 Leadership skills cross all sectors and services
It's not about security, it's about the business
Additional Resource:
Next Generation Security Leader Resources
6. They discuss risks and mitigation strategies in terms the Board "gets."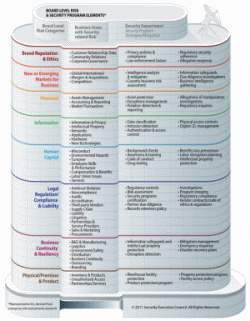 How does the Board view risk?
Identify the business processes in these risk areas with security components
Map what the security function does to mitigate these risks
This creates a dotted line between what security does and what the Board cares about.
Additional Resource:
Managing Enterprise-Wide Board Risk
7. They run security as a business.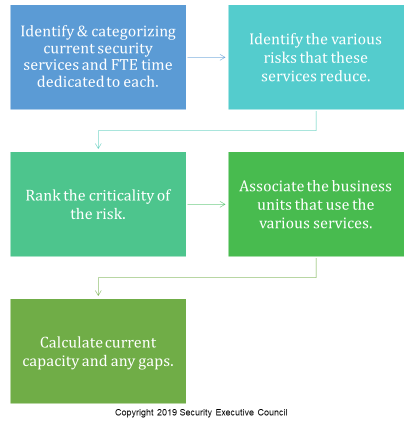 Understand their internal customers and what they want or need
Catalogue what security offers and its value
Develop KPIs to measure that value
Constantly communicate with stakeholders
Additional Resource:
Influential Strategies for Corporate Security
8. They take care of staff and help them grow.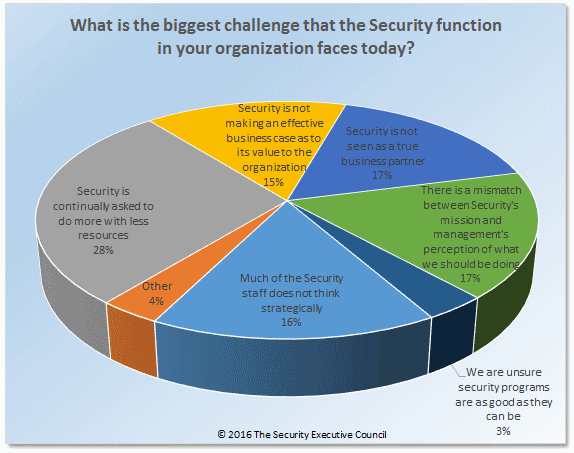 Teach staff to think strategically
Create a team of leaders that the organization will view as experts
Mentorship within the team will help draw stronger new job candidates as well
Additional Resource:
Next Generation Security Program
9. They recognize their organization is different from any other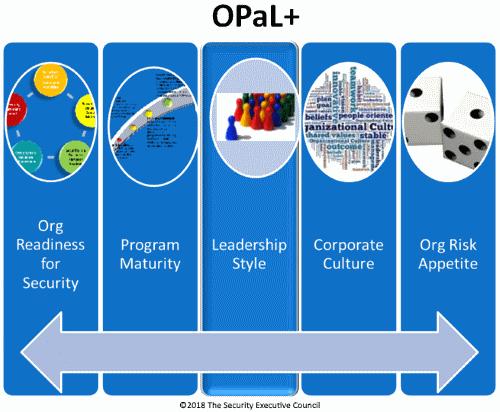 There is no one "best" model for security
The best choices for the organization will depend on:

Organizational Readiness
Program Maturity
Leadership Style
Corporate Culture
Risk Appetite
Additional Resource:
The OPaL+ Assessment Executive Summary
10. They prepare for future trends.
Understand the industry and company
Develop a skill set that blends security, IT, business expertise and the ability to identify and evaluate emerging issues
Grow with the company
Cultivate an imagination capable of finding opportunities that will add value
Next Steps
Contact Us
to discuss how we can assist you to accomplish these actions.
You can download a PDF of this page below: