Created by the Security Executive Council
Every organization faces unique challenges. The industry and the culture of the organization impact the perspectives of the risk management personnel working within that particular environment. This means that there is no right or wrong answer to the question "What is the top security risk to your organization today?"
Instead, our goal with this Security Barometer quick poll is to help identify trends and provide you information to consider and compare to what you are seeing within your organization.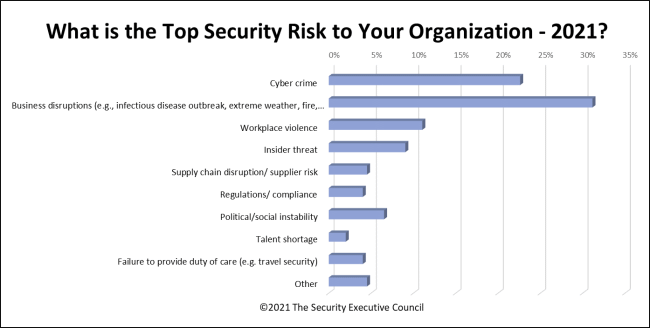 Top Risks as Reported in 2019
We have been asking for your opinion regarding top risks since 2010. You can compare the results from this latest poll to the results from earlier Security Barometer quick polls shown below.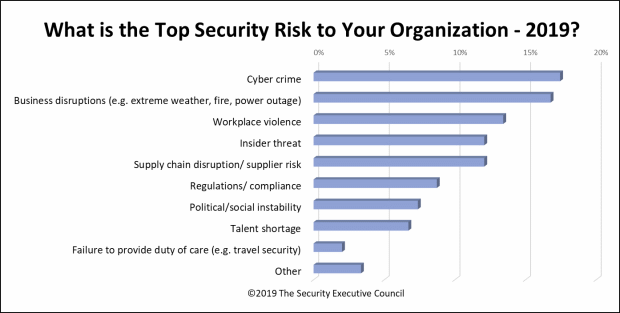 Top Risks as Reported in 2016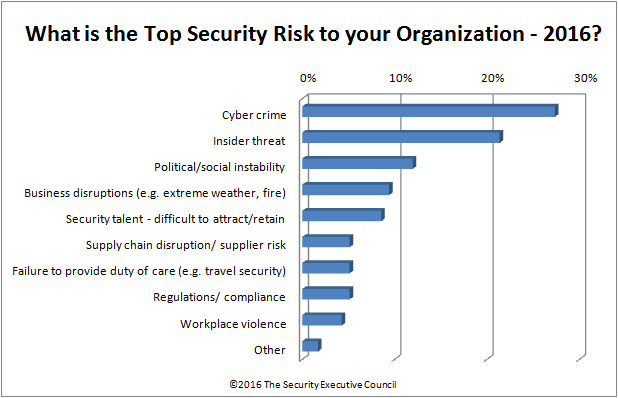 Top Risks as Reported in 2015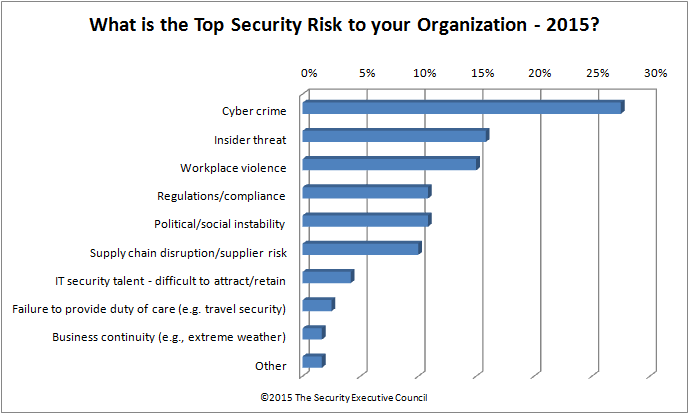 Top Risks as Reported in 2013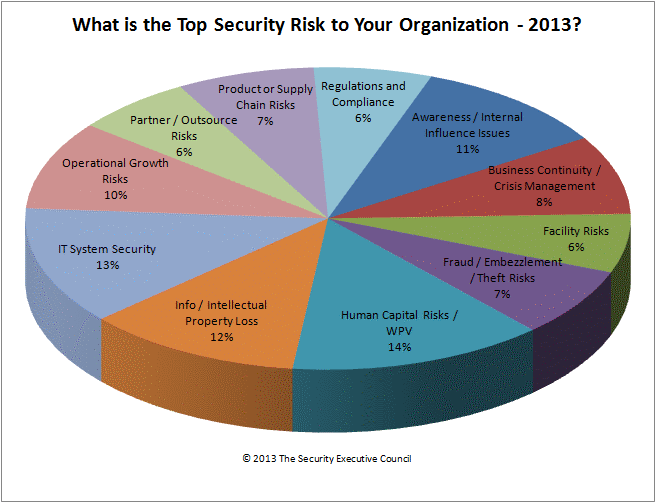 Top Risks as Reported in 2012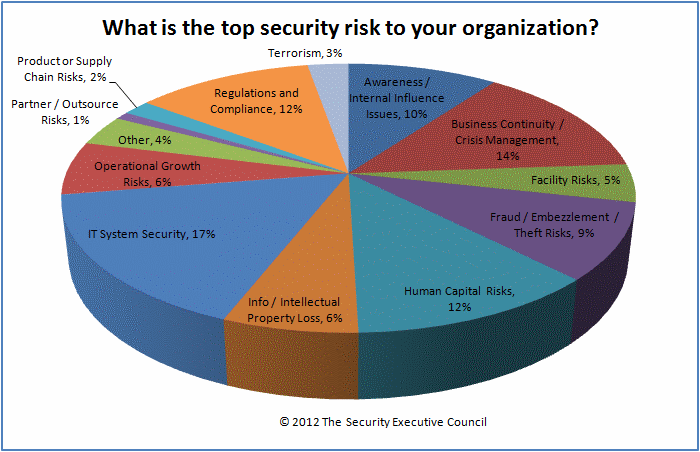 Top Risks as Reported in 2010
Note that in 2010 we asked the question a little differently, letting the respondent select up to five top risks instead of asking for the one top risk as we did in the 2012 survey.