Created by the Security Executive Council
The chart below highlights the four interdependent risk-based functions of BCP: assessment of business needs and risks, and preparedness for, response to, and recovery from emergencies.
These functions can be undertaken sequentially or concurrently, and they are not independent of each other.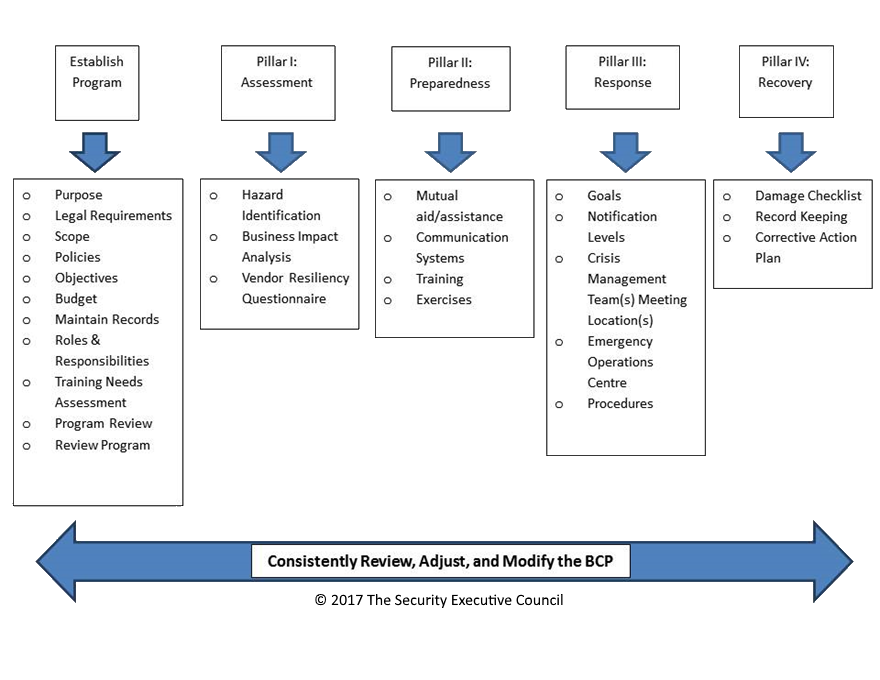 This diagram can be used as a quick checklist item for security leaders to use in order to compare what's currently in place in their organization and components of the plan that are missing.