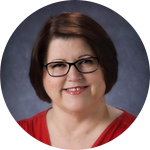 Coral Gehring
Subject Matter Expert Faculty
Coral Gehring has honed her security skills as a 23 year career employee at The Boeing Company. She began her security journey in information technology by leading the way for modernization of Security and Fire IT systems through the successful integration and/or implementation of new and innovative solutions. Coral next transitioned to the Security and Fire organization and was quickly promoted to manager of the Northwest Boeing Communications Center.
While serving as the leader for that function, she was a founding member of the team tasked with developing the concept, implementation plan, and operational stand-up of the Boeing Global Security Operations Center (GSOC). She next served as the GSOC Senior Operations Manager where she consolidated three regional Boeing Communications Centers and further standardized emergency dispatch operations, Central Alarm Monitoring for classified areas and critical event notification processes for security leaders across the Boeing enterprise.
Coral holds two bachelor's degrees in e-Business and Business Management.