In a recent security barometer quick poll we asked what your peers think would be the single most meaningful metric to have for their security function.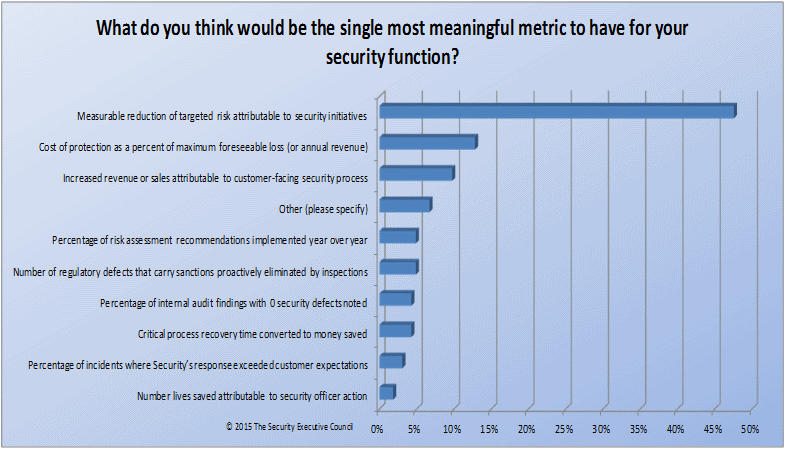 Some example entries from the "other" category were: ROI, cost avoidance through services rendered, policy conformance percentage, and shrink reduction.
This was a very popular survey - which is a good thing as it means you are interested in something that is critical for any mature security program. However, one thing we know from our experience assisting hundreds of security teams with their security metrics programs is that a lot of teams have not implemented a metrics program or are only counting things and not telling a value story with their metrics.
Here are a number of resources that may help you start up or enhance your security metrics program:
Looking for More?
The Security Executive Council leads the industry with experts that have successfully guided security metrics programs in some of the world's most respected organizations. If you are looking to build or enhance your security metrics program,
contact us
to find out more about how metrics can help gather the recognition you and your programs deserve.