In this security barometer we examining whether the organization you work for is hindering or helping you achieve your risk management objectives.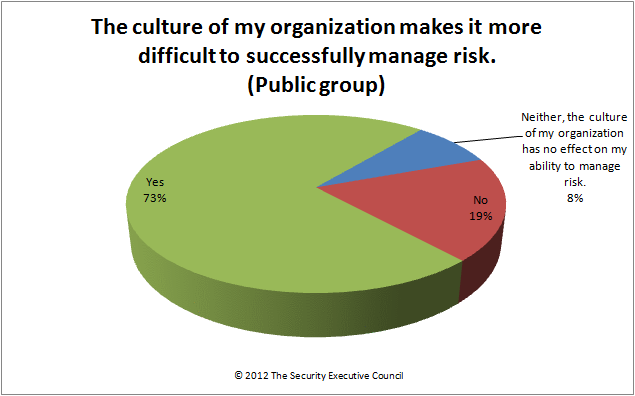 Even among organizations that strongly believe in the value risk management brings to the table there are varying levels of internal support for that function. Sometimes the reasons for this disconnect may be simple economics but it would be wrong to ignore that all negotiations involve people and people can be fickle. Many projects and proposals that might seem to offer positive return on investment are hampered, postponed or turned down outright. The question is why does this happen and what can be done about it?
For a number of years the Security Executive Council has been investigating why, how and when risk managers are successful. We provide this knowledge to our Tier One Security Leaders™ to help keep them at the top of their game but we also share glimpses of this insight with the public in such articles as
OPaL Executive Summary
and
The Nine Practices of the Successful Security Leader
.
To keep up-to-date in the latest research in risk management leadership issues:
or follow us on twitter: @SEC_Leaders
If you need assistance achieving your risk management goals and objectives contact the Security Executive Council through our
online inquiry form
or contact us at
contact@secleader.com